We are happy to welcome Alumina to ColourSpace's network of businesses committed to curating richer working environments and to accessing the benefits of art, at work.
Take a scroll down to check out their first collection of many.

Lazy Raine

Lazy Raine believes that the beauty of her work comes from the imagination of the person looking at it; it's really about your story for your home and what feelings you evoke from it. This piece was created using her hands and fingers, imparting its raw, emotive energy.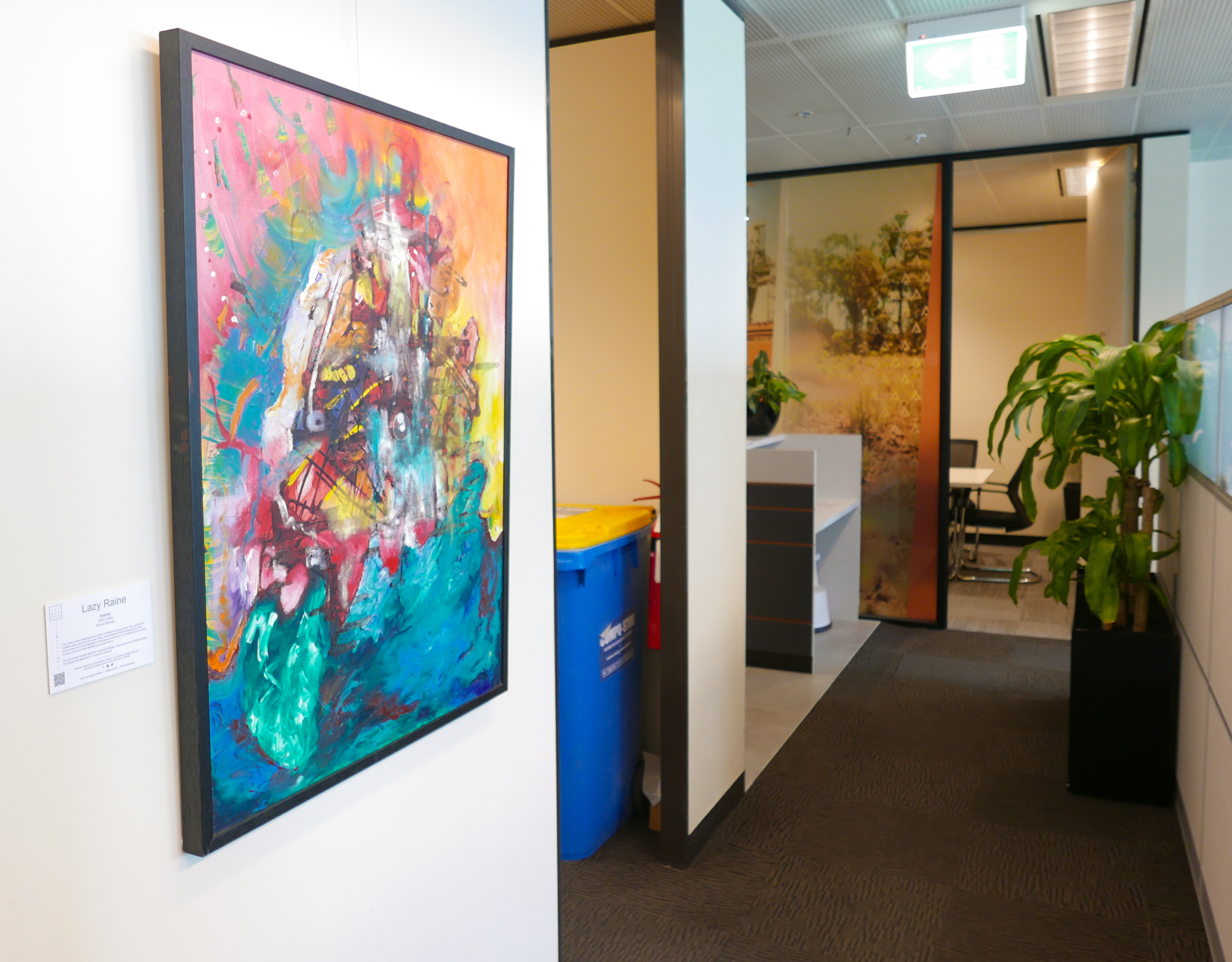 Dolphin
Oil on Canvas
$790
Geoff Cunningham