Hugely excited to welcome ARA Group to ColourSpace's growing network of businesses who have chosen to use art to create workplaces that look amazing, engage everyone who works there, and give back to their local community.
ARA is a highly established and reputable fund manager with offices all around the world. However it is their Melbourne office, located along the Yarra, where we've just installed five new artworks that will be on display for the next three months.
It's a joy to be able to work with an organisation like ARA, whose values align with ours. For instance:
"We believe it is our responsibility to give back to the communities in which we work and live, and hope that together we can create a lasting legacy of support for the communities in which we work and operate," -ARA Group.
So thank you to ARA for hosting works from our local artists. Also a big thank you to exhibiting artists Janice McCarthy, Geoff Cunningham, Rose Marshall and Kathy Best.

Kathy Best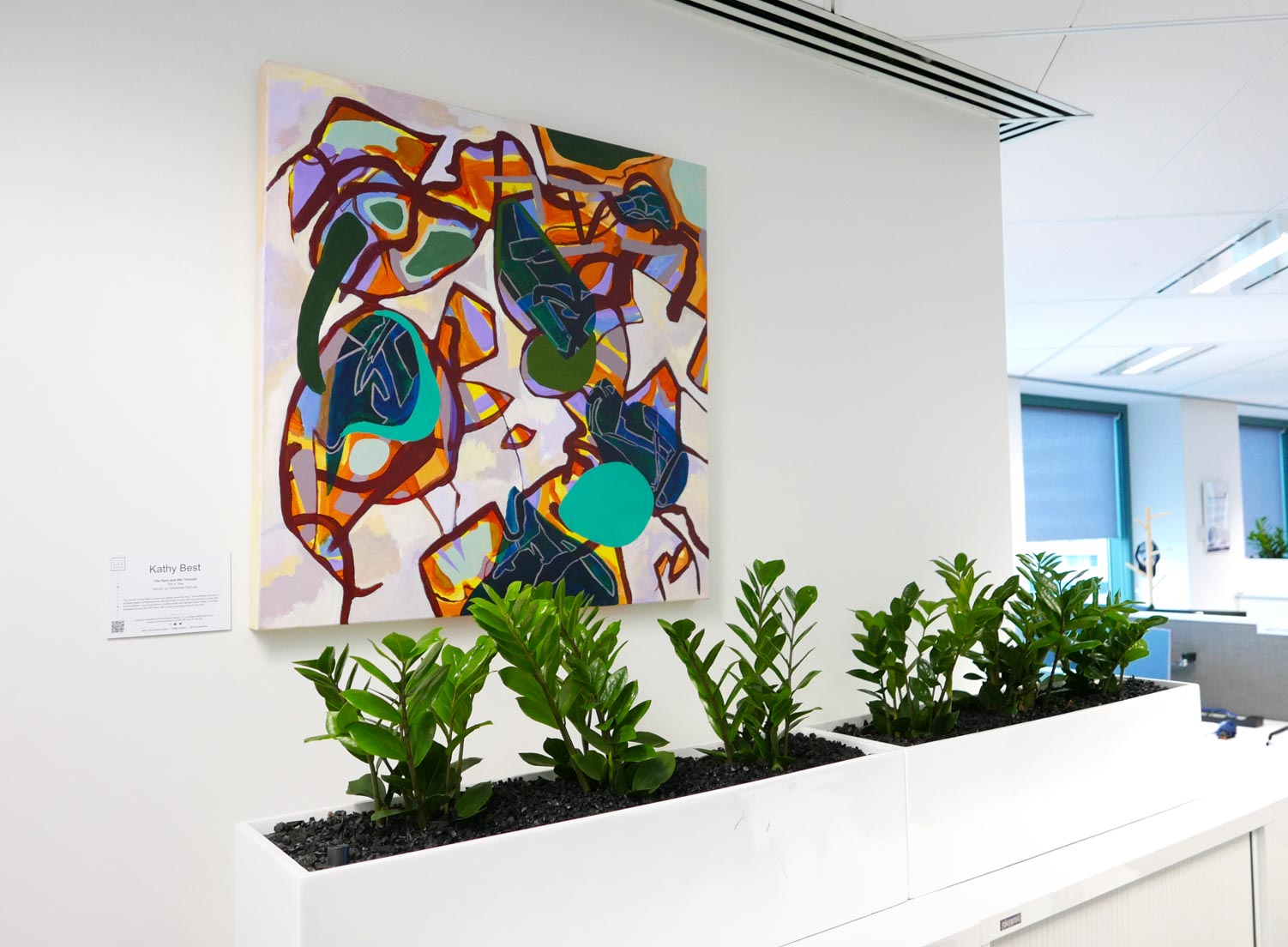 The Hare and the Tortoise
The theme of the fable is slow and steady wins the race. This painting consists of multiple layers completed over almost three months with long periods of rest and contemplation occurring before a further mark and decision was made. A tortoise emerged around the 4th layer with a hare emerging close to the end.
Janice McCarthy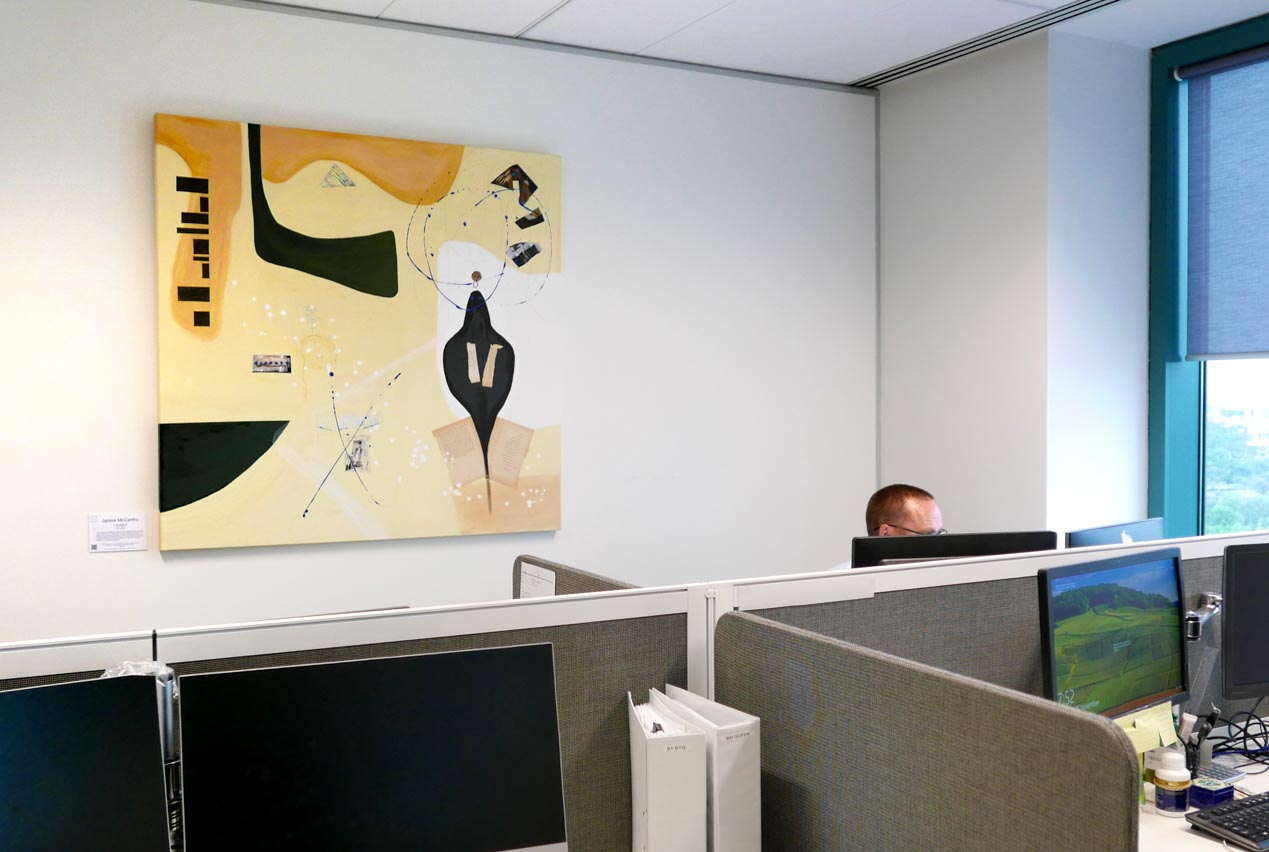 A Title Eludes Me
While using a palette knife (a common tool for painting) is highly within Janice McCarthy's comfort zone, this piece was highly experimental. She enjoyed letting the work gradually develop, with certain elements that she takes to incorporate into future works. In this way, it's not dissimilar to how we incorporate new ideas and experiments into our lives. A small experimentation in a familiar setting (an iteration) is what grows into something bigger later.
Geoff Cunningham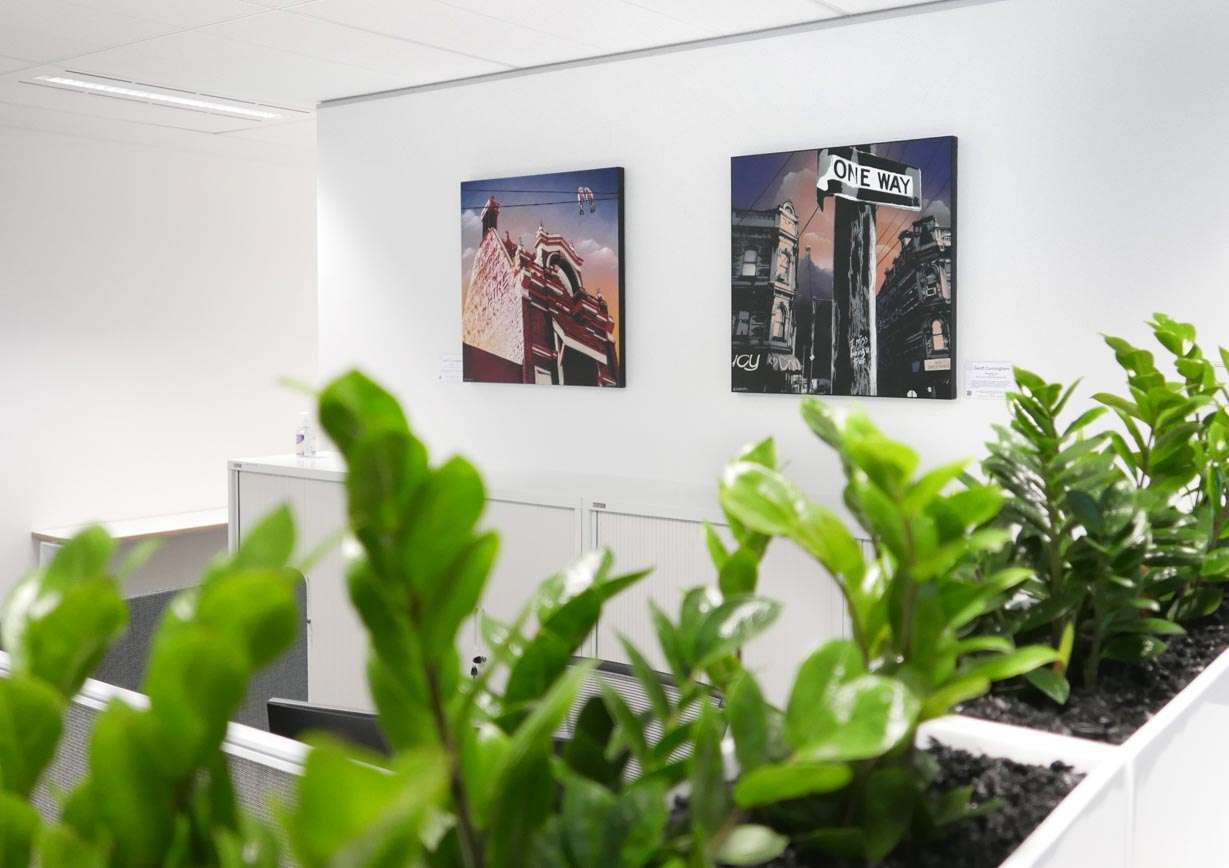 Gossip Galahs 2, I Miss Being A Tree
Geoff Cunningham once saw the statement "I Miss Being A Tree" written on a power pole - it both amused and saddened him at the same time. It's a simple statement, but one that personalises this once-living organism that is now nothing but a means for conveying our electricity and driving instructions. Hidden behind the initial humour lies his statement about the dangers of short-term monetary gain over long-term environmental pain.

With Gossip Galahs 2, Cunningham loves the featured building in Albert Park, and only recently noticed the old signwriting on the side and felt compelled to paint it. Of course he also had to add in his favourite Australian bird, the galah!
Rose Marshall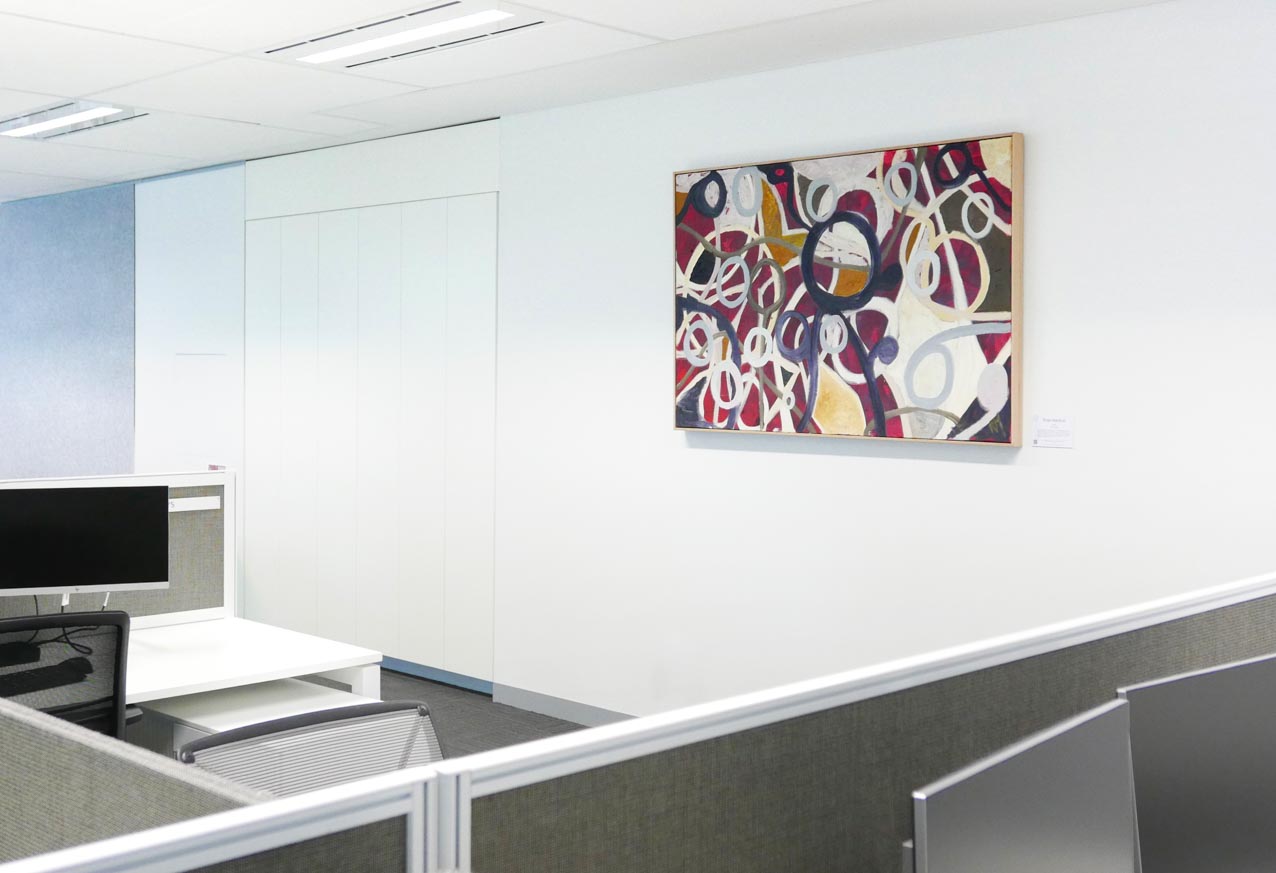 Loops
Loops is typical of Rose Marshall's process. An acrylic figurative piece on an up-scaled canvas was the first step. Then the whole canvas was reworked using thick, luscious globs of oil with a brush and palette knife. For resolution, big lines and circles dominated. Complicating an interpretation of a work by having numerous layers allows a painting to always remain open to the viewer. Each viewer is allowed confidence to have their own response, not a dictated response. The aesthetic is a conscious, meditative, and complicated interpretation.
Want to see some more? Also check out the art on display at the Victorian Government Solicitor's Office as part of the new social procurement framework empowering organisations to do good, look good and feel good with art.
Please feel free to book in your free on-site consultation to talk about how we can bring local art into your space. Beyond our art rental, we also facilitate the sale and commission of artworks, creative team-building events, and pop-up art exhibitions. Contact us today on [email protected] or on 0433 403 044.