We're excited to welcome aboard two new exhibitors, joining the family of businesses who are giving support to our vision to create better environments for people, and to support local artists.
Umbrella Family Law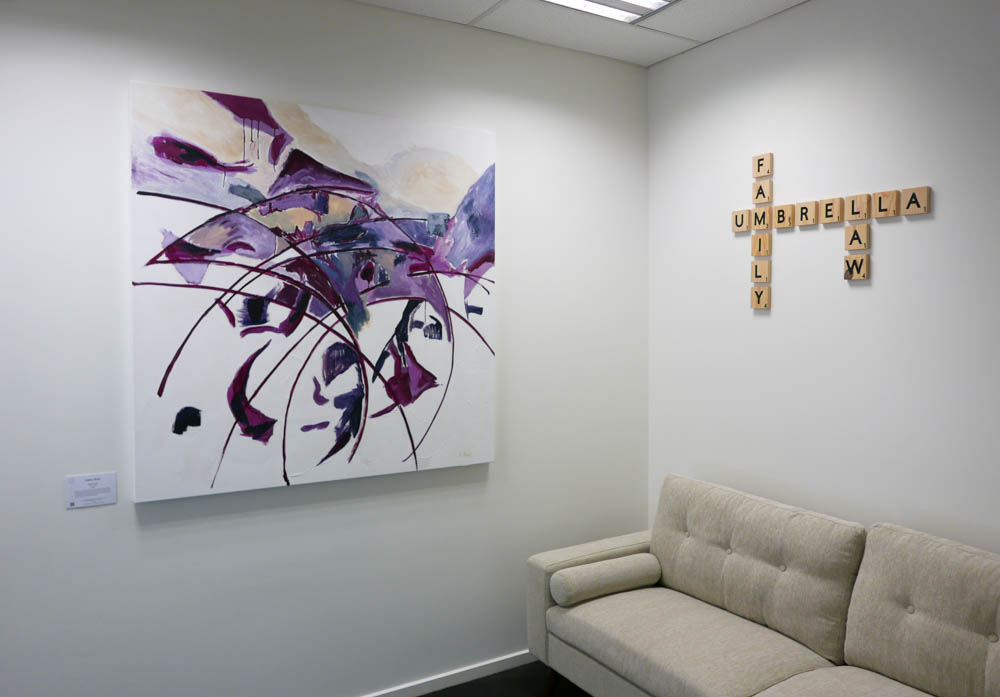 Blueberry Swirl
Acrylic on canvas
$830

"My intention when I commenced this piece was to create an abstract landscape and fill the canvas with colour. However, as I progressed I really enjoyed the areas of white negative space and the emphasis on the red violet circular lines. Rather than adding more colour I painted large areas of the canvas white. The piece was created in Summer, hence the title Blueberry Swirl. "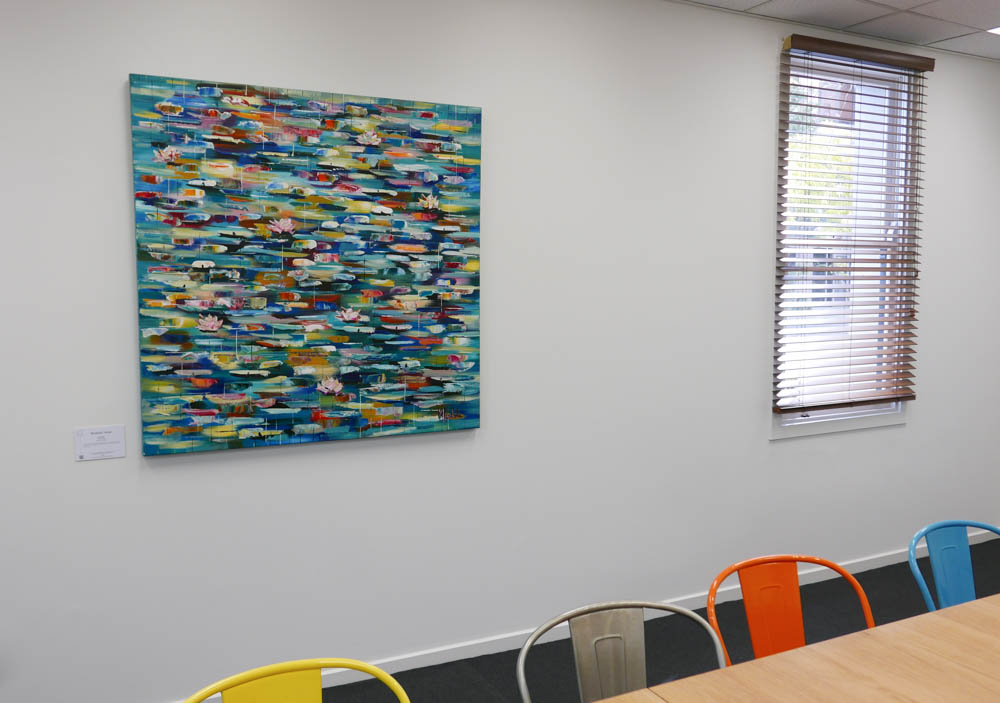 Waterlilies
Acrylic on canvas
$2400

"Your only work is to love yourself and embody this truth of self-worth and self-love so that you can be love in action. That is true service, to yourself and to those who surround you."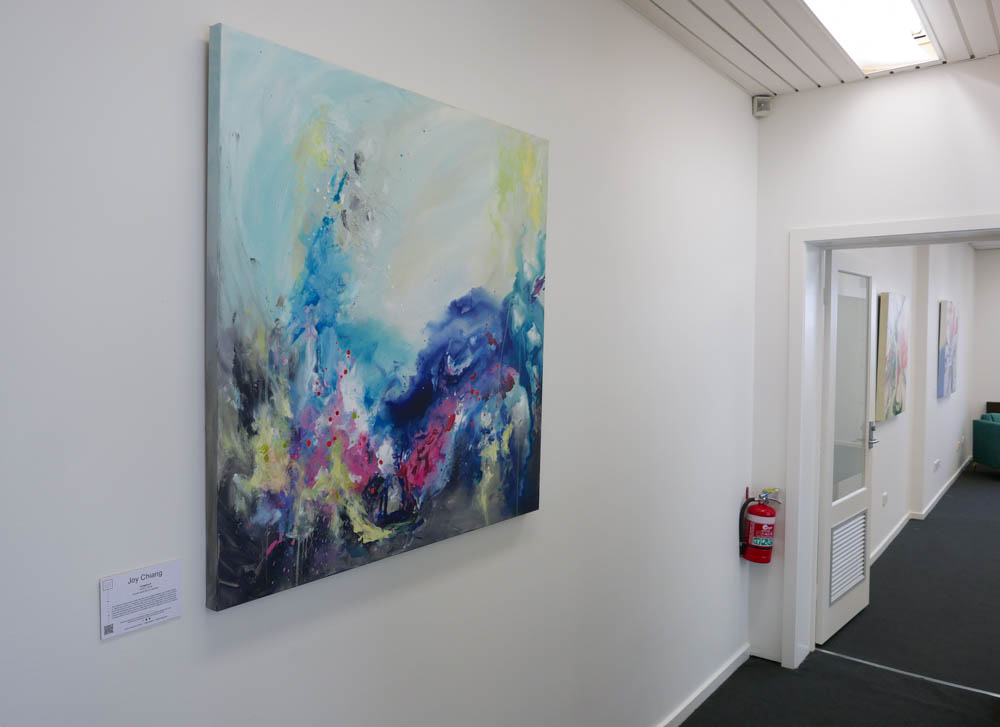 Imagine If
Acrylic and ink on canvas
$1280

"This artwork is the joining of dots and the colour bridge between my works on paper and canvas. A moment in time that solidified my confidence in the emotions of my strokes and colours. The title helps sums up my excitement on taking new risks and embracing new opportunities full of hope and happiness. The experimental nature of this piece was so fun to create that the hardest part about the process was knowing when to stop, now that it's complete, I can't imagine it to look any different. "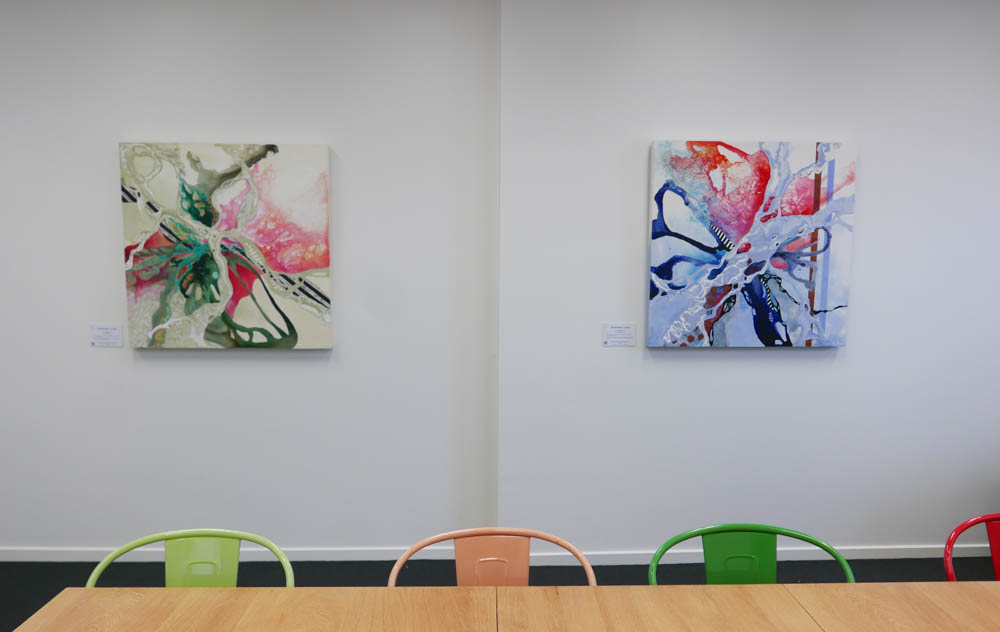 No Chintz Please No. 1
Acrylic and ink on board
$1200

No Chintz Please No. 2
Acrylic and ink on boards
$1200

NO CHINTZ PLEASE NO. 1 is a fluid acrylic and ink abstract on a cradled board , a floral without being too flowery. This would help complement a gallery wall in your home or office. 

NO CHINTZ PLEASE NO. 2 is a fluid acrylic and ink abstract on cradled board. This is a floral without being too flowery.
Please feel free to book in your free on-site consultation to talk about how we can bring local art into your space. Beyond our art rental, we also facilitate the sale and commission of artworks, creative team-building events, and pop-up art exhibitions. Contact us today on [email protected] or on 0433 403 044